A very interesting line up at yesterday's Survey Ireland.
Back in Malahide for the first time since 2008/9, a favourite venue over the years, the event was very well attended with topics including GSI mapping, BIM, drones, laser scanning, luas works, smart cities, satellite mapping and the Malahide viaduct collapse in 2009. I got to use some very interesting VR headwear (interestingly the 'exit' menu was accessed by looking in to a toilet bowl in the VR scene) and I saw two very interesting developments -the first was a total station/laser scanner combo made entirely of Lego and the second was a new lightweight measurement device from Leica capable of capturing spherical imagery, laser scan data and thermal imagery simultaneously.
I'll let the reader decide which is which - because I almost did not notice that one of them was made of Lego and was moving in with questions......
DIT veteran Kevin Mooney was also presented with an award at the event for his long service to Geomatics in both Ireland and abroad and took the opportunity to get a few well aimed digs in at the mucky boots in the audience - well done Kevin, for the digs and all the hard work.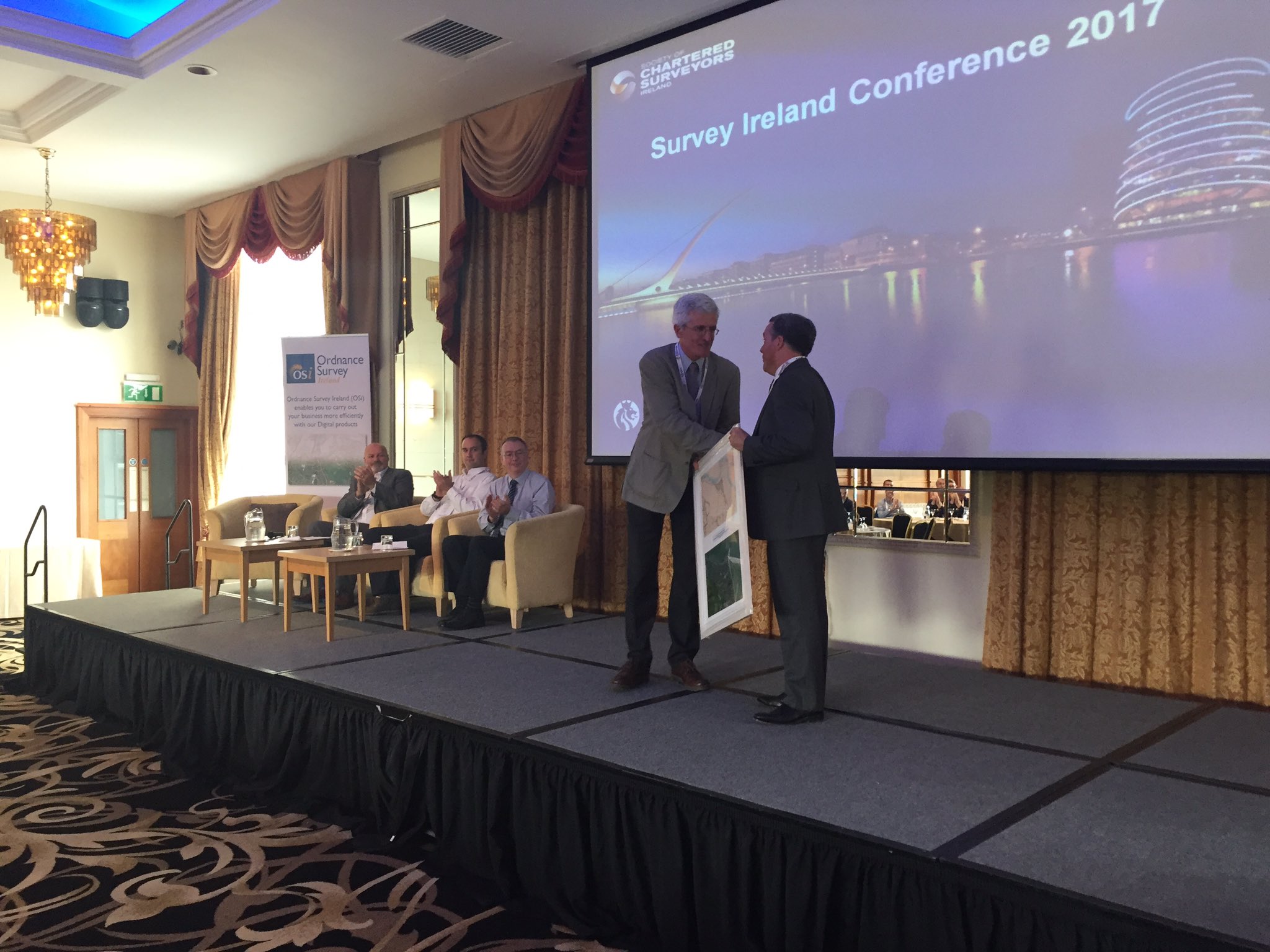 I was peddling my usual wares on the 'applications of satellite imagery' and got quite a number of questions afterwards on where to get the software and data - hopefully some of the opportunities are becoming evident. I also got a nice bottle of wine for chairing the afternoon session - thanks for that SCSI.